Seeking Associate Lawyer (1-3 years)
Wray Legal is a boutique civil litigation and employment law firm located in downtown Toronto. We
pride ourselves on providing exceptional legal counsel and representation to a diverse clientele.
We are currently looking to hire an Associate Lawyer with 1 to 3 years of experience practicing in the areas
of civil litigation, employment law and administrative law. Our new associate will be involved in all
aspects of the firm's practice and receive ongoing mentorship and training. The ideal candidate will
have excellent research and writing skills, written and oral communication and interpersonal skills,
sound judgment and a creative approach to problem solving. We offer a competitive compensation
package with benefits.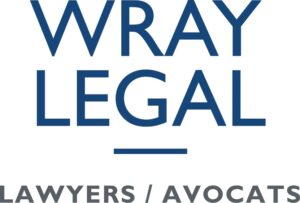 Interested candidates are invited to submit an application comprised of a cover letter, resume, law
school transcripts and references in confidence to Bunmi Diji at bdiji@wraylegal.com by
January 16, 2023.
Wray Legal is committed to the principles of equity, diversity and inclusion in the legal profession.
Candidates from equity seeking groups are encouraged to apply. We thank all applicants for their
interest, however only those selected for an interview will be contacted.